Samulet is a program to control the lowering of carbon emissions in which the UK government involves companies and universities. It is led by Rolls-Royce.
-These are the initials of "Strategic Affordable Manufacturing in the UK with Leading Environmental Technology".
-The result of the open fan project is a 30% reduction in such emissions.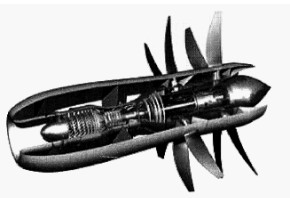 "Samulet project"