BATTERY ELECTRIC POWER PACK
(USA)
The Orlando Helicopter Airways coupled four electric motors to the transmission of a Sikorsky S-58 helicopter. Delivering 300 hp in short periods of time. The test was made in the early 1980's.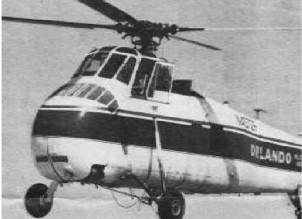 "Electric Sikorsky"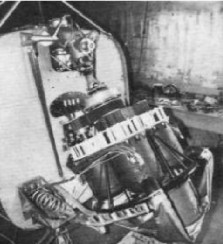 "Pack of electric motors"
-Thanks to new lithium-ion batteries, the opportunities to propel light aircraft with electric motors are thriving. This technology has come a long way in the last ten years.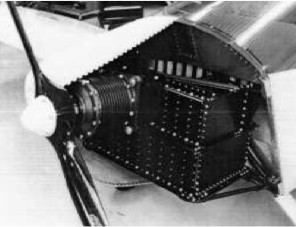 "Set of engine and batteries on a Sonerai"
-In the picture we can see the big box of batteries and the relatively small electric motor for driving the propeller.
From Appendix 6: Battery Electric Power Pack: Int'l. They continue the studies and tests of electric propulsion. Periodically there appear new projects and equipment advancing in this direction.
-Now we have to a motorized paraglider like in the following picture. No doubt there are more efficient engines, but the new batteries will be the solution.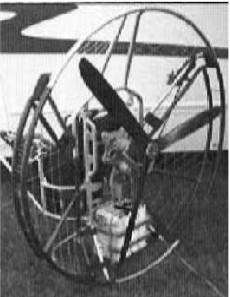 "Electric motor, gear and battery"
-The new engines without brushes, are also tested for obtaining maximum results, like the one below intended for Sonex aircraft.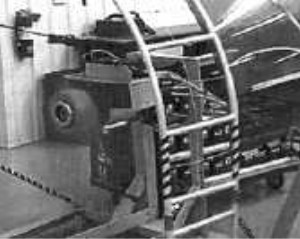 "Test with the electric moto on the Sonexr"
-The development of new engines also entails designing new speed controllers that adapt new batteries with new engines.
-Motors without brushes, like these of Advanced Aviation Technology, need adaptable controllers according to the use of NiCd/NiMh or Lithio Polymer batteries.
-And that they are easily adjustable to each case.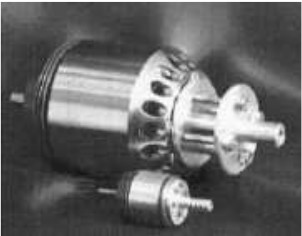 "Electric motors, together with propeller hub"
-It appears that in the early twenty-first century electric aviation engine technology has waked up.
-Of course, it has been because of the availability of new and powerful batteries.
-Especially hydrogen/air (see) or fuel cells.
-Also, and so far only small aircraft, most are trials (see Boeing Aerospace).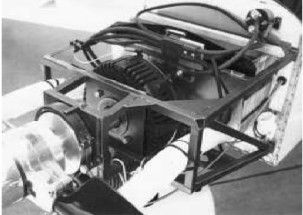 "Electro Flyer C propulsion"