Sir Harry Ralph Ricardo was an independent technician who, with his consultancy, assisted and advised the most important engine manufacturers.
-He provided solutions to the constant challenges that were created.
-The famous Ricardo pre-combustion chambers on Perkins engines are known.
-For his contributions, he was named Sir Harry R. Ricardo.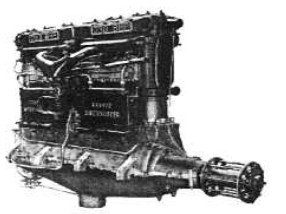 "BHP-Ricardo-Supercharged"
-Between 1916 and 1917, at least four engines were prepared at the BHP factory by Ricardo to be tested in flight.
-It was about a "six" in-line (Puma base) although it seems that the results did not cover the forecasts. They were overfed.
-A 600 HP design, made at Brotherhood, in 1914 at the behest of the British Admiralty, was abandoned soon after.
-Another twelve-cylinder 45° was built at Armstrong Whitworth and known as the RHA, using Ricardo's principles.
-He tried to improve other engines like the RR "Hawk", even against the manufacturers.
-First he founded Engine Patents Ltd. With his experimental E5/1 engine he could test performances varying the compression ratio at will from 3:1 to 30:1.
-It was used to test new fuels, combustion chambers, spark plugs, superchargers, etc. He started in 1917 as an engineer along with other prominent people in the sector such as F.B. Halford.
-In all countries there have been great motoring geniuses, Morehouse in the USA, for example. In Spain we had Birkigt or Wifredo Ricart. The latter was in Alfa Romeo before returning to Barcelona, ​​to Pegaso.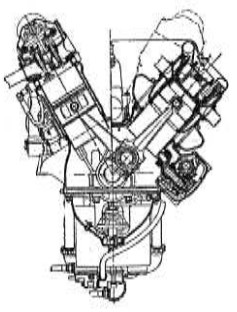 "Comparative study"
-In 1938 he published a comparative study between a classic 4-stroke engine with valves and spark plugs and a two-stroke diesel.
-In the illustration you can see this work, with a smaller size the second one in addition to three solutions that he announced: performance advantage, weight advantage and simplicity advantage.
-From his collaboration with the different brands, in the end he mostly opted for the Rolls-Royce.
From Appendix 11: In 1915 Sir Henry Ricardo founded the company "Engine Patents Ltd" which is now known as Ricardo plc. Ricardo Inc. is the US subsidiary of this company.