This British company is a manufacturer of accessories for aviation engines, we are interested in its starter motors.
-The maintenance technician or aviation mechanic must also understand the operation of on-board engines and accessories, as well as the engines of the ground equipment that surrounds him.

"Starter with double cartridge chamber"
-For English engines especially, turbines or Diesel that require a large torque for starting (in addition to their independence from ground means) the type of cartridge starting was very important (see also Coffman).
-Rotax made its own equipment like the one shown below and that we can also see in Armstrong Siddeley's chapter mounted on the Double Mamba.
-The Rotax CT-0101 model is a gas turbine starter generated by cordite explosive cartridges for controlled combustion.
-It was the first fully approved turbine type. Remember from the Coffman chapter that its operating principle was the movement of a piston on shafts with helical grooves and spring return.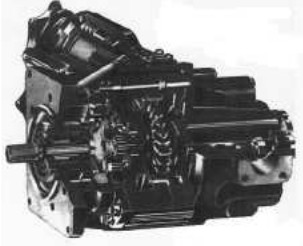 "El Rotax CT-0101"
-On the upper part there is a cartridge with a screw cap and in the sectioned part the turbine and a reduction gear with satellites and planetary gears.
-The output speed reaches 9,000 rpm with a power of 170 HP for 3.2 seconds.
-The 130 HP model, somewhat smaller, was jointly designed with Rover Gas Turbines Ltd.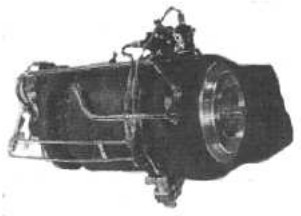 "Rotax gas turbine starter, 130 HP"
-There is a hybrid Rotax APU, for ground service and for start-up support, supply of electrical energy for maintenance, etc. It is a generator driven by a BMW 6012 turbine (see).
-It is capable of delivering 9 kW at 28 Volts.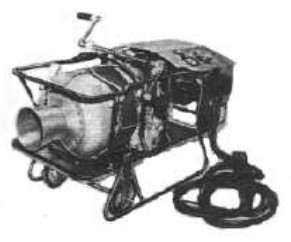 "Rotax APP with BMW turbine"
From Appendix 9: Manufacturer of engine accessories. Here we bring those that are starters, and auxiliary engines for main engines.
-On several occasions in this publication we warn that an engine mechanic must be skilled in both the main engines, as well as the starting and ground auxiliary engines entrusted to him. For this reason, many of these engines that make up its environment are also included.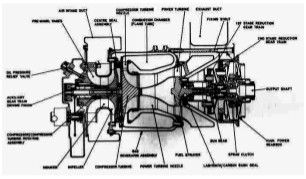 "CT-2023 schematic diagram"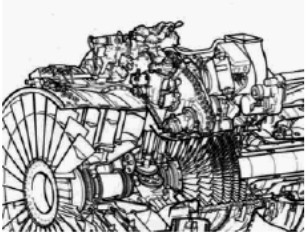 "The CT-2023 on the Pegasus engine"
Model: CT-101 starter engine
---
Arquitecture:
Cooling:
Total Displacement:
Bore / Stroke: x
Power:
Weight:
Other details: