Last update: March 17th 2021 at 10:45
The Book
"About this Publication"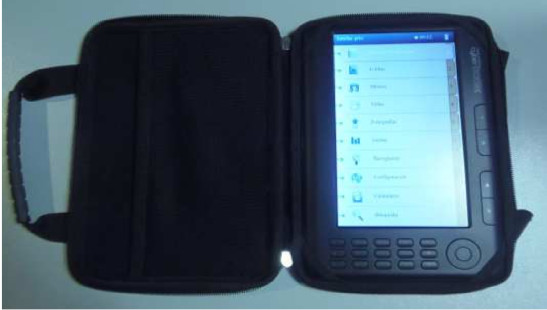 E-Book.
Not commercialized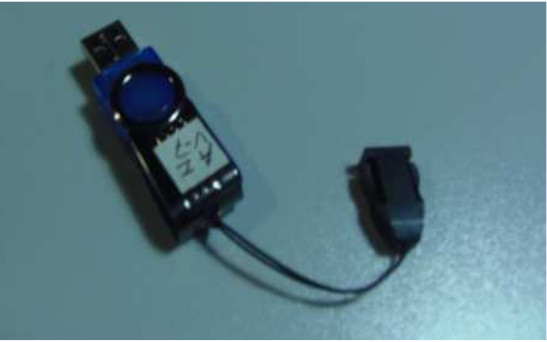 Pen-Drive
Used for "Demos" only and on demand.
CD
(It can be ordered at <aeroteca.com>)
Always the last edition and revision.


(Back cover for the PDF copies on CD)
"The Aerospace Engines, from A to Z"
2012 Edition, Version 8 (2012/13-V8) and (2014/15-V9) the (2016-V10 is in progress)
Previous title "Aircraft Engines from A to Z"
-It is a compendium of aerospace-engine reviews, accumulated by the author over almost 60 years of research, visits to archives, museums, factories, libraries, exhibitions and fairs, meetings with experts, institutes and schools, clubs, airports and airfields, warehouses, hangars, etc.
-The provision of information and photographs received from experts has been immense, as mentioned in the introduction, name by name.
-This edition contains over 4,500 brands of big and small engine builders that occupy more than 5,200 pages. Here are included most of the engines that are built all over the world throughout aviation history.
-It is a monumental work that has already been recognized in several countries, first receiving surprise followed by consideration.
-The author has been sponsored, so job cost is not applied. Otherwise it would be impossible to calculate. Only reproduction costs, materials, means, and p&p for shipping are charged.
-As mentioned before, photos and documents with possible Copyright are continually being replaced, if expressed authorization is not received, and we get hold of new pictures. Something that has not happened in recent times, because the major engine building excitement was in the first half of the twentieth century and copyrights of these pictures are expired.
-On the other hand it is a work of public interest, which should also be done with boat engines, trains, automobiles, motorcycles, industrial vehicles, etc. to keep it in public memory. This is an invitation.
ISBN: 978-84-612-7903-6 (CD is pending)
See the author's blog (Spanish)
* * *
-Especially, the author wishes to acknowledge the facilities and equipment provided by the sponsorship from Aeronautic Bookshop Miguel-Creus (L'Aeroteca) in Barcelona and allow him the use of their means working with PC, collating, printing, etc.
-Therefore, their disinterested support is considered absolutely essential for this work to be able to come out.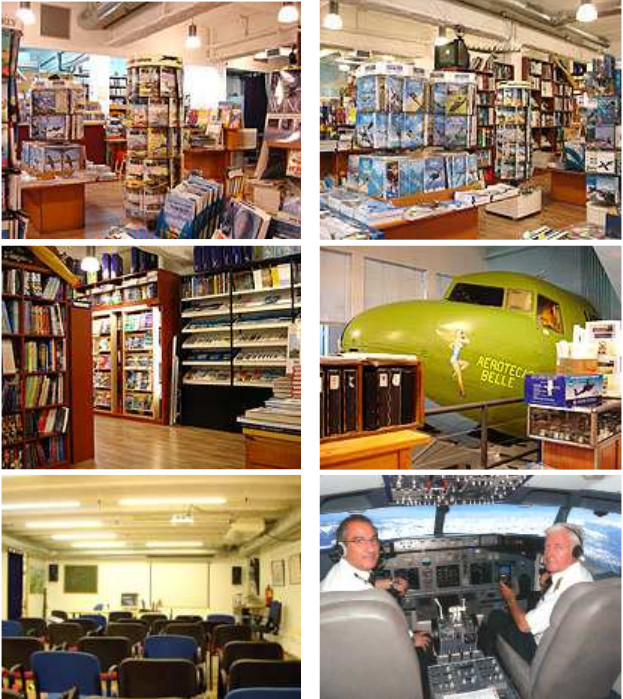 L'Aeroteca Views: 600m2 of books and documents, Conference Hall, C47 cockpit. Boeing 737 NGV and OVO simulators. Air Control simulator, etc.
* * *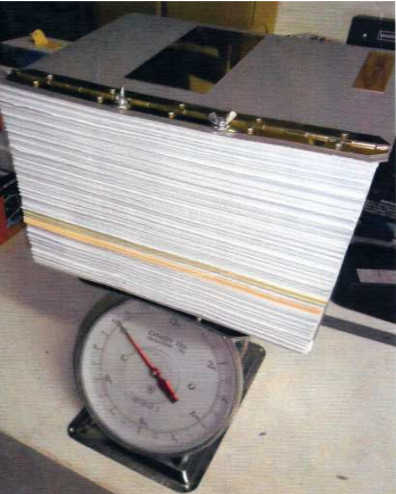 Big size of this publication
-Paper version with metal covers-
-1st Edition (2003): 1876 pages, spine 15 cm, and 7 kg of weight. Single-side printed.
--2nd, 3rd, 4th and 5th editions, with Appendices: until 2006/8, 18 cm spine and 8 Kgs of weight. Double-side printed.
6th Edition from 2008/9 with 7 appendices, 2010/11, 22cm spine. and 10kg of weight (Photo above). Double-side printed.
-7th Edition (2012): almost 3600 pages. spine 21 cm. Equal weight. Double-side printed.
-8th Edition (2013) on CD with 4500 pages.
-This is the 10th Edition (2016).
(Each new edition and version includes all previously released information)
* * *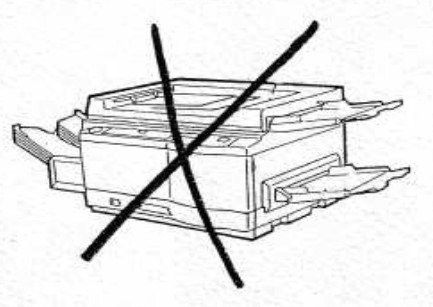 DO NOT PHOTOCOPY THIS VOLUME
-Take only what you need. Apart from protection rights that can assist the author/authors of this publication, there are regulations and laws in force that could be applied.
-Obtaining a new volume on CD costs much less (Only Support & Labour and P/P).
-Besides you will receive a more updated copy.
-Because it keeps abreast of new developments and extensions.
-Therefore your inquiries will always be welcome and served.
-Then you will be able to help with updates, which will be distributed to all the book owners that are registered in our system.
* * *
"With great surprise we have seen that in Canada there is published a summary of Spanish aviation engines written in Catalan.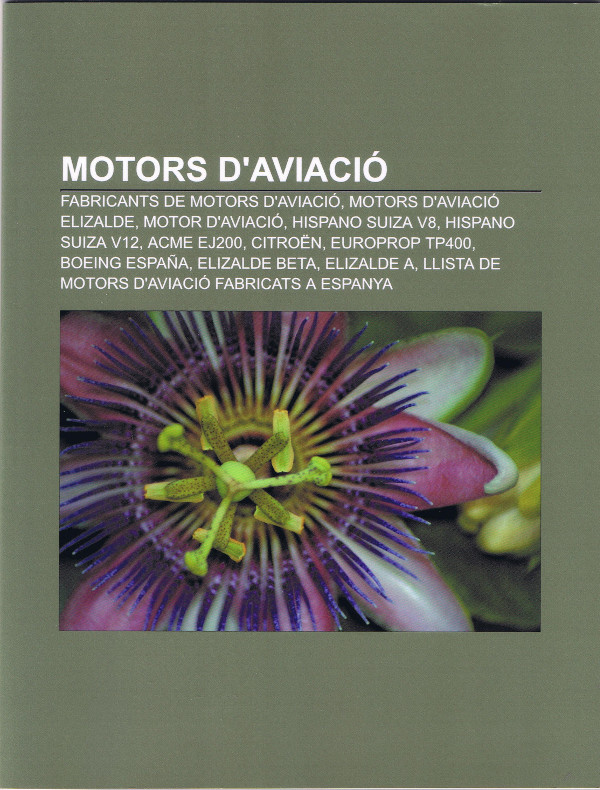 -Investigating how this book arose in such a distant place and with our language, we have been able to verify, after acquiring it, that it is an extract of the "Vikipédia" , which is is the autochthonous Catalonian "Wikipedia" edition.
-It turns out that Mr. Josep Puig Baró, vice president of the board of the "Association of Historical Studies of the Automotive" that brings together former employees of the historic Hispano-Suiza and its successor: "Pegasus", which was dedicated exclusively to the manufacture of cars and trucks. Well, as I say, Mr. Josep started introducing the engines - and quite a lot of designed ones - that were manufactured in Spain. They are extracted from my publication "The Aviation Engine, from A to Z" and Mr. Josep Puig Baró introduced them into the "Viquipédia".
-From there the Canadian publication came out, point by point, and comma by comma, all the material. Something that satisfies us greatly.
* * *
Comments from "Aircraft Engines Historical Society"
See at < enginehistory.org >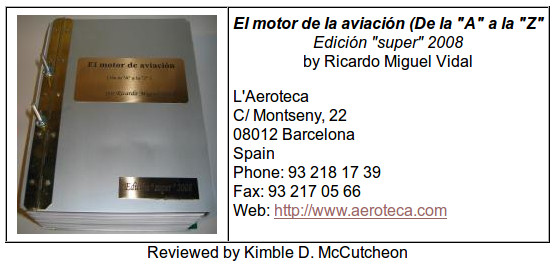 -From January 2010, all AEHS members can see "The Aviation Engine from A to Z" in the "Members Only" section, at the AEHS website.
-Shown below the 2008/9 Edition, updated until August 2010 .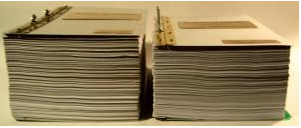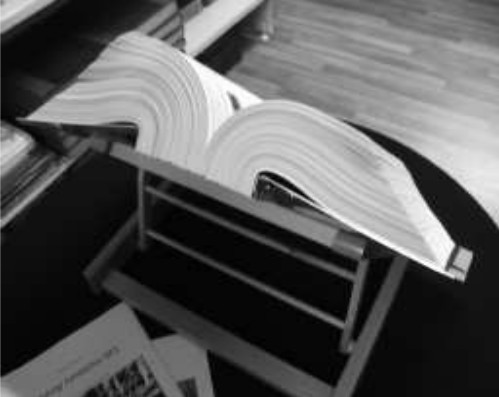 Advice
-Due to size, volume and weight of this publication, a good method of consultation is to use a bookrest that allows at a comfortable opening angle to access each page. Loosen the wing nuts and "fluffing out" the spine.
* * *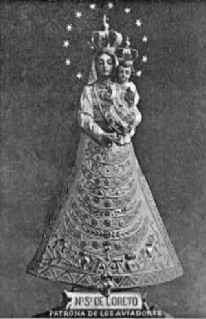 Na Sa de Loreto
-Patroness of EA aviators in Spain. There is a celebration every December 10th. As an Air Collective member I celebrated this date with my coworkers, almost always with a camaraderie lunch or dinner and I attended ceremonies and air festivals that are organized that day.
-The question is that we see us united all together. People who are in the same job celebrating an act of communion in a pleasant atmosphere.
-For St Carmen's day marine personal do the same.
-In a way we are in professions that involve some risk, and being under the advent of a protective that can give us a hand at any given time is always a comfort.
Long live our Patroness!
* * *
-On the other hand, April 12, commemorating Yuri Gagarin's first space flight is Astronautics Day. Actually, I would like to celebrate more Korolev's and Glushko's success. (see).
Cordial relationship with SAFRAN Museum

-In the month of May 2011 AAMS (Association d'Amis du Musee Safran) delivered an Atar 9C engine to the author of this publication. This engine remains deposited in Josep Castellsaguer 's "Col.lecció de Enginys Mecanics" in Mataro (Barcelona). The donation was done by Guy Leclercq, in the photo (RH) on behalf of Director, Mr. Daniel Declercq and President, Mr. Claude Moussez.
-In the same photo: Discussion in Villaroche September 9th 2011 between Jean Pierre Livi and the author about the rocket engine hm7b used in the Ariane. Standing Guy Leclercq from AAMS. Jean Pierre is one of the team's leading designers for rocket engine development at Vernon-Safran's SEP. He assists the Kourou launches.
* * *
June 2011
RMV receives the gift of a beautiful Noelle starter turbine
as an additional delivery to the previous Atar,
to be sectioned as the existing one at the Safran Museum.
It is the one that is fitted within the bow of the Atar 9C
* * *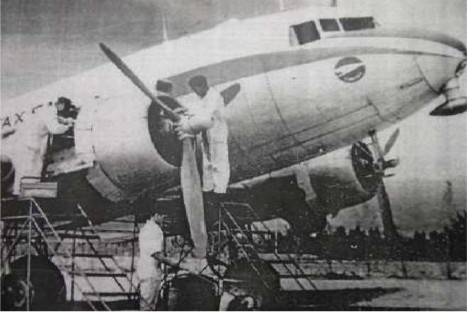 THE AIRCRAFT MECHANIC'S CREED
(Jerry Lederer, Flight Safety Foundation)
UPON MY HONOR I swear that I shall hold in sacred trust the rights and privileges conferred upon me as a certified mechanic. Knowing full well that safety and lives of others are dependent upon my skill and judgment, I shall never knowingly subject others to risks which I would not be willing to assume for myself, or for those dear to me.
IN DISCHARGING this trust, I pledge myself never to undertake work or approve work which I feel to be beyond the limits of my knowledge nor shall I allow any non-certified superior to persuade me to approve aircraft or equipment as airworthy against my better judgment, nor shall I permit my
judgment to be influenced by money or other personal gain, nor shall I pass as airworthy, aircraft or equipment, about which I am in doubt either as a result of direct inspection or uncertainty regarding the ability of others who have worked on it to accomplish their work satisfactorily.
I REALIZE the grave responsibility which is mine as certified airman, to exercise my judgment on the airworthiness of aircraft and equipment. I, therefore, pledge unyielding adherence to these precepts for the advancement of aviation and for the dignity of my vocation.
* * *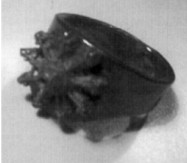 Ring with radial engine (rustproof)
TO THE PROFESSION OF
AVIATION MECHANIC
-The M-C Memorial awards the Junior, Senior, Master (Major) or Honorable ring, to someone who in the exercise of this profession does something in accordance with the previous Creed.
-The award is decided by the author of this publication according to the information or recommendations received about a meritorious deed.
-There is no particular place, date or periodicity. It happens when it happens.
1986 - Narciso Parera Ferran (Seravia, Cat. Master)
1990 - Arcadi Dunjo Berta. (Mec. Aviación. Cat. Senior)
1992 - Marc Miguel Creus (MC, Cat. Senior)
2004.- Manolo Sanchez Damians (Sumaer, Cat. Honorifico)
2011 -Gerardo Gabarró (Iberia, Cat. Senior)
2012 - 2 Mecánicos de Spanair (Cat. Senior)
2013 - Antoni Vilella (Fare-ADAR) (Cat. Master)
2014 - Domingo Anguera Paleato (Hispano-Suiza) (Cat. Master)
2017 - Guy Leclercq (Snecma-Safran-AAMS) (Cat. Master)
* * *
User instructions for the A-Z Publication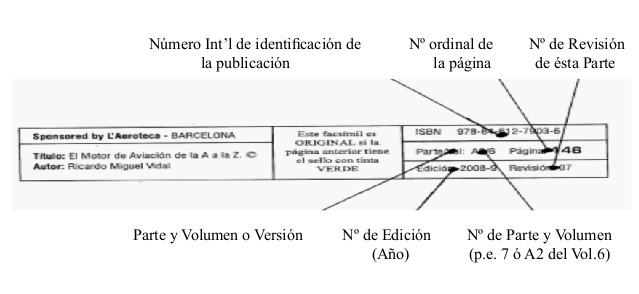 -For handling and printing, this publication is divided into parts of 300 pages.
-The central box on even pages is blank and is destined for the green ink stamp that identifies the original sheets.
-When some correction is made, which often occurs, the revision number of the whole Part changes so that the Revision with the highest number is the most recent update.
-To avoid conflicts pictures are being taken and replaced continuously, that is when the Revision. No 00 changes.
* * *
AVIATION PROGRESS FOR HUMANITY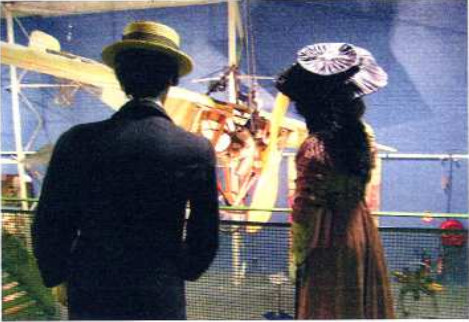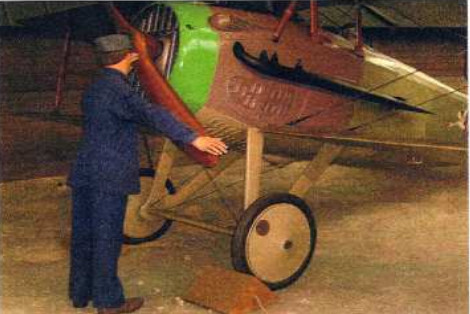 The MACHINE and the MAN
(photos taken at the Snecma/Safran and MAE Le Bourget Museums)