Initial groups corresponding to auxiliary power units onboard and on ground.
-APP is an onboard "Auxiliary Power Plant".
-APU is the auxiliary power unit. Generally a mobile group that is able to supply electricity to the aircraft.
-They offer electric power of different voltages, contiuous and alternating in various frequencies. They may be small piston engines or turbines. Throughout this book you will find them of many types and from various manufacturers.
-They have subsequently supplied air pressure at a defined temperature to condition the cabins, or for starting the main engines. They can provide hydraulic power as well.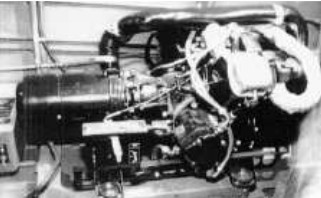 "APP onboard of a B-29"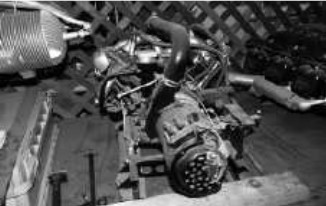 "APU, uncovered"
-The same type of APP group, taken apart for teaching, can be seen in the reserve engine storage of the San Diego Museum. Situated between a Righter and a Franklin.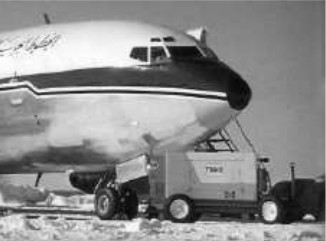 "Typical mobile ground APU"
-Most of the current aircraft have their own integrated APP and rarely need ground support.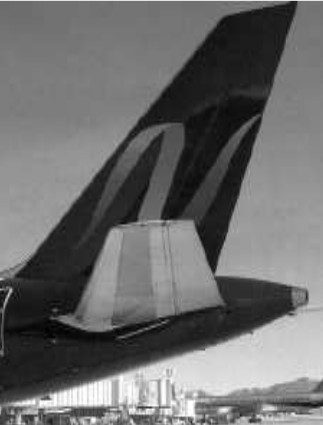 "APP exhaust outlet through the tail"
From Appendix 10: Russia. New photos of the RU-19A-300 APU.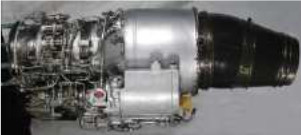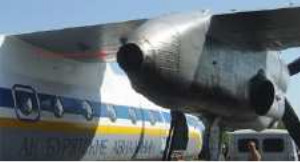 "The APU RU-19A-300 and its installation"
-The Auxiliary Power Supply is installed in the main landing gear gondola and main engine.