Last update: November 8th 2016 at 15:00
Barcelona Engine City
BARCELONA
Engine City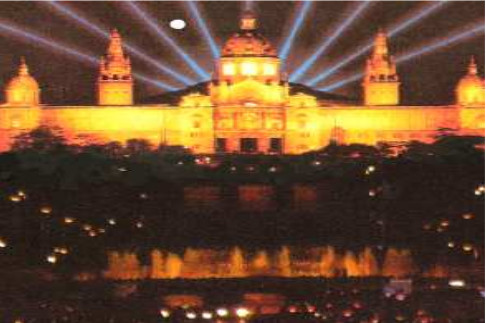 -The National Palace or Capitol and Barcelona's Magic Fountain with endless combinations of shapes, color and music. Along with the current nine lights, anti-aircraft from the 36-39 Civil War are an everyday landscape as from the 1929 Barcelona Expo. They are maintained and modernized so that every weekend and holidays residents and visitors can enjoy this view.
-Industrial Barcelona has built all types of vehicles and machinery. Standing out the Hispano-Suiza and Elizalde aircraft-engine factories and their engineers as Wifredo Ricart, M. Birkigt, etc.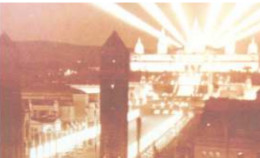 -In 1929, the American magazine Popular Science echoed the Expo and its image. With the Venetian towers illuminated at the beginning of the Paseo, which also are present today.
-Traditionally industry in Barcelona was the manufacture of steel structures, machinery of all kinds, locomotives, cars, motorcycles, boats, etc. Although its fame comes from the tremendously important textile industry.
-In the aspect that interests us there were two aircraft engine factories: HISPANO-SUIZA and ELIZALDE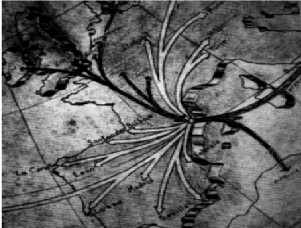 BARCELONA

-In the center of European capitals and connected by Land, Sea and Air.
(A brochure from Elizalde Aviation Engine Factory. 1942)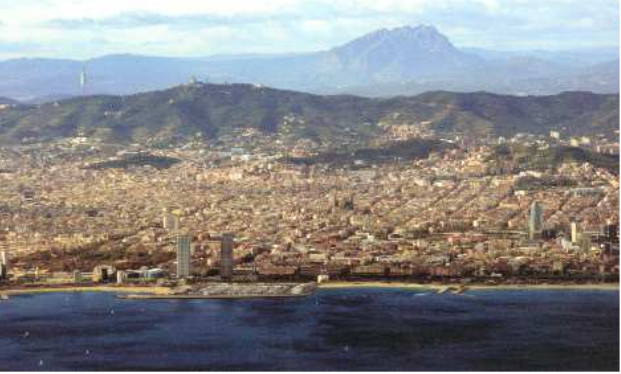 View of Barcelona with Tibidabo on the first hill and Montserrat on the background.
(Beyond you can see the Pyrenees mountain range)
Photo courtesy of Jordi Martin, taken from the cabin on the final track's glide slope to El Prat Airport.