Seibel makes interesting small radial engines for giant model airplanes and UAVs.
-Their engines initially were intended for regular-sized flying scale models. Its use is also contemplated in pilotless observation aircraft. Or at least that's how it is mentioned.
-The Seidel ST14-500B, the ST-710, the ST7-250, the ST UMS 7-70, the ST-90 or the ST7-700 stand out, the latter in final development. The ST14-500B is beautiful.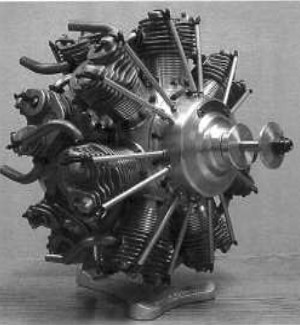 "Seidel's 14-cylinder"
-The initials ST refer to Seidel-Triebwerke. A 9-cylinder radial engine is under development.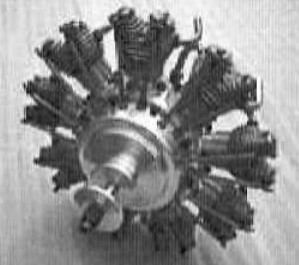 "Seidel ST-90"
-There is also a 7-cylinder, like the ST7-700 running on oil (gasoline) with a planned power of 40 CV (30 kW).
-Other engines use gasoline or methanol, depending on their specific design.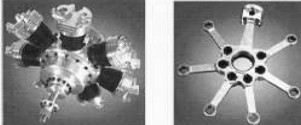 "Seidel ST7-700"

"Seidel ST-710 methanol"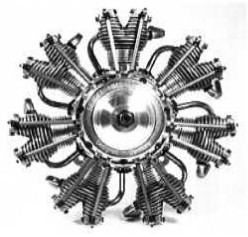 "Seidel ST-710 methanol"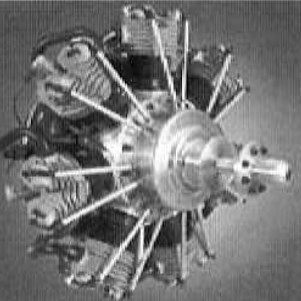 "Seidel ST7-250B, Benzine (Petrol)"
-The projects for this year 2009 are several but the Seidel product line goes back a long way, starting with the 5-cylinder models.
-The R 150 5-cylinder 8.5 CV. The R 225, 5 cylinders and 15 CV.
-The R 250 and 15 CV, with 5 cylinders. The numbers 150, 225 and 250 coincide with the displacement in cc.
-The R 400 continues with five cylinders and produces 23 CV.
-The ST 160B with 7 cylinders giving 10 CV, also known as ST-7-160.
-The ST-7-250B giving 14 CV.
-The 14-cylinder (two coupled 7-cylinders) is the ST 14-500 giving 22 CV. The ST 14-500B runs on gasoline.
-The 40 CV ST 7-700B is for this year 2009.
Motores de SEIDEL
Model: R-150
---
Arquitecture:
Cooling:
Total Displacement:
Bore / Stroke: x
Power:
Weight:
Other details:
Model: R-225
---
Arquitecture:
Cooling:
Total Displacement:
Bore / Stroke: x
Power:
Weight:
Other details:
Model: R-250
---
Arquitecture:
Cooling:
Total Displacement:
Bore / Stroke: x
Power:
Weight:
Other details:
Model: R-400
---
Arquitecture:
Cooling:
Total Displacement:
Bore / Stroke: x
Power:
Weight:
Other details:
Model: ST-14-500
---
Arquitecture:
Cooling:
Total Displacement:
Bore / Stroke: x
Power:
Weight:
Other details:
Model: ST-160B
---
Arquitecture:
Cooling:
Total Displacement:
Bore / Stroke: x
Power:
Weight:
Other details:
Model: ST-7-160
---
Arquitecture:
Cooling:
Total Displacement:
Bore / Stroke: x
Power:
Weight:
Other details:
Model: ST-7-250B
---
Arquitecture:
Cooling:
Total Displacement:
Bore / Stroke: x
Power:
Weight:
Other details:
Model: ST-7-700B
---
Arquitecture:
Cooling:
Total Displacement:
Bore / Stroke: x
Power:
Weight:
Other details:
Model: ST-70ST UMS 7-700
---
Arquitecture:
Cooling:
Total Displacement:
Bore / Stroke: x
Power:
Weight:
Other details:
Model: ST-710
---
Arquitecture:
Cooling:
Total Displacement:
Bore / Stroke: x
Power:
Weight:
Other details:
Model: ST-90
---
Arquitecture:
Cooling:
Total Displacement:
Bore / Stroke: x
Power:
Weight:
Other details:
Model: ST14-500B
---
Arquitecture:
Cooling:
Total Displacement:
Bore / Stroke: x
Power:
Weight:
Other details:
Model: ST7-250
---
Arquitecture:
Cooling:
Total Displacement:
Bore / Stroke: x
Power:
Weight:
Other details: