ROCKETDYNE - DASA
(USA / Germany)
Rocketdyne has collaborated with Daimler/Chrysler Aerospace (DASA) to develop the 60 kN Aestus-2 engine that can be started several times.
-The first tests of operation and development found place in Lampoldshausen in Germany, and then continued in White Sands in the USA.
-Destinado a impulsar la última etapa del Ariane 5, llamada Versatile también.
-This engine was intended to power the last stage of the Ariane 5, also called Versatile.
-The Aestus engine belongs to this union of brands. as well as the Aestus-2.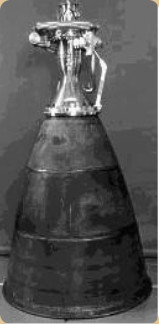 "Aestus"
Motores de ROCKETDYNE - DASA
Model: Aestus
---
Arquitecture:
Chambers:
Fuels:
Feed System:
Ignition:
Thrust:
Weight:
Other details: