ROCKET RESEARCH CORP
(USA)
The Rocket Research Co was specialized in the manufacture of small maneuvering rocket motors for satellite stabilization and other similar missions.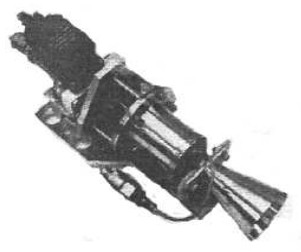 "RRC Thruster for the Titan 3"
-The shown engine ran on a hydrazine-based monopropellant, giving only 27 lbf of thrust.
-Of the same brand there are engines giving pulses of 0.5 lbf thrust of hundredths of a second for long periods. They also ran on hydrazine.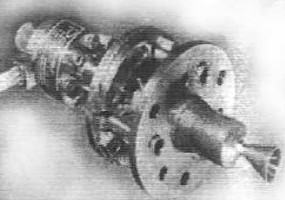 "Small RRC, for stabilizing maneuvers"
-The Rocket Research P-95-MD-50 is a monopropellant thruster for the Viking Lander in various configurations.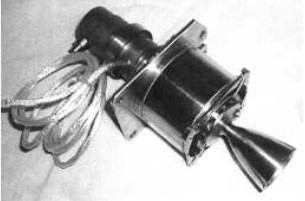 "P-95-MD-50"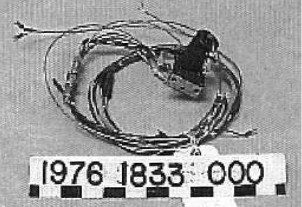 "0.1 Lbf Thruster Photo at the Nasm"
-Photo of the Attitude Control Thruster used in the ATS-6 Satellite launched in 1974. It was located over Alaska in the Pacific.
From Appendix 6: We present the most peculiar of rocket motors: as fuel it uses the biological remains (40% of the fuel) of a space station. After prior treatment.
-These are mainly human remains. A test run is shown below.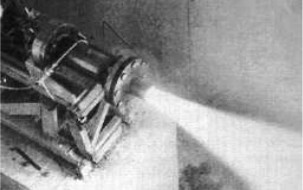 "The Monex W, as it is called"
-The metallic structure that holds this motor gets our attention.
Motores de ROCKET RESEARCH CORP
Model: P-95-MD-50
---
Arquitecture:
Chambers:
Fuels:
Feed System:
Ignition:
Thrust:
Weight:
Other details:
Model: RRC
---
Arquitecture:
Chambers:
Fuels:
Feed System:
Ignition:
Thrust:
Weight:
Other details: